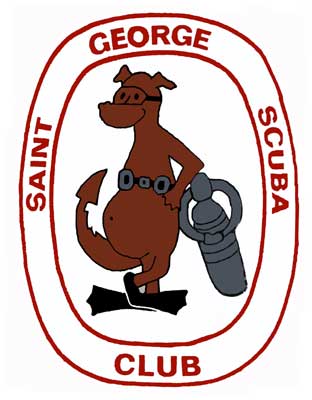 1973 logo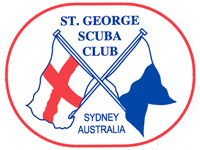 Current logo

St George Scuba Club is an independent dive club with no association to any commercial dive operation.

We believe that St George Scuba Club is Sydney's friendliest and most active independent dive club, run by and for its members.

As well as local diving, we organise trips within NSW and Australia, as well as overseas.

In 2017 we had overseas trips to the Philipines, Indonesia (Lombok / Komodo) and Indonesia (Lembeh Strait and Bunaken Island). We also had weekends away to Port Stephens (two), Montague Island, Jervis Bay, South West Rocks (three) and North Solitary Island.

In 2018 have planned overseas trips to Indonesia (Raja Ampat and Lembeh Strait). We have weekend trips away to Jervis Bay (two), Tollgate Islands, Nelson Bay (two), Forster / Seal Rocks. There are also week long trips to Jervis Bay and to North Solitary Island. There are boat dives around Sydney (almost one a week) and many shore dives. We have almost 50 night dives planned and Wednesday boat dives too. Social events include restaurant nights, museum visits and family dive days.

Have a browse through this web site to learn more about the Club and its activities. Then, if you think that you would like to join, check out the meetings page or fill in the membership form (use the link on left) and join the Club.

The Club also has a Facebook_page which members can use to advertise dives. (Only club members can join the Facebook group).